Loop Technologies was privileged to host Prime Minister The Right Honourable Bill English for a site visit while he was in Hamilton.  It was an opportunity to show the work being performed by a New Zealand high-tech company, and to show how government is providing revenue for Loop Technologies as a regional SME.
The Prime Minister was accompanied by Tim Macindoe, MP for Hamilton West.  Mr Charles Lott, Chief, Joint Defence Services joined us as a guest to provide a government agency perspective on Loop Technologies' services.
Mr English stopped and chatted to several of the Loop Technologies team, and was particularly interested in how they had gained the specialised knowledge that he was seeing demonstrated.
He said he hadn't previously known about us, had no idea of the niche that we have become good at, and what he saw was of a world-class standard.  "It was really impressive to see it and that's what makes the economy great" said Mr English.
On the Prime Minister's Facebook page he made the comment "There are lots of clever people in New Zealand.  Met some more of them at Loop Technologies in Hamilton".
Left to Right: Tim Macindoe MP for Hamilton West, the Right Honourable Bill English, Roger Hurst, Ross Olifent.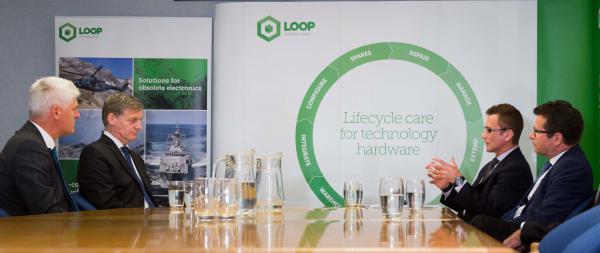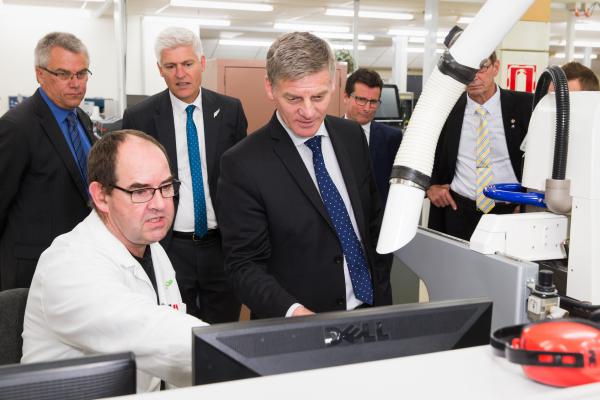 Left to Right: Stephen Barnett, Craig Hartstone, Tim Macindoe MP for Hamilton West, the Right Honourable Bill English, Ross Olifent, Mr Charles Lott Chief Joint Defence Services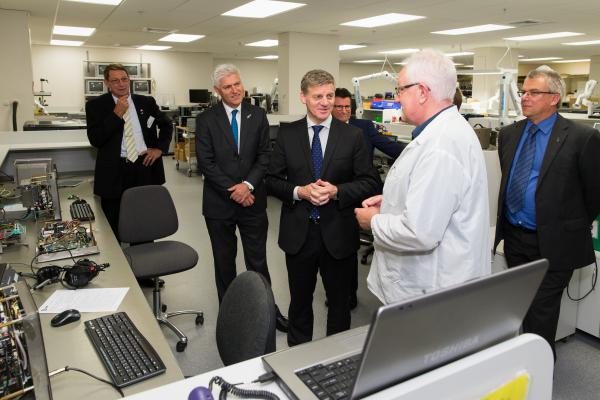 Left to Right: Mr Charles Lott Chief Joint Defence Services, Tim Macindoe MP for Hamilton West, the Right Honourable Bill English, Ross Olifent, Garry McGeady, Stephen Barnett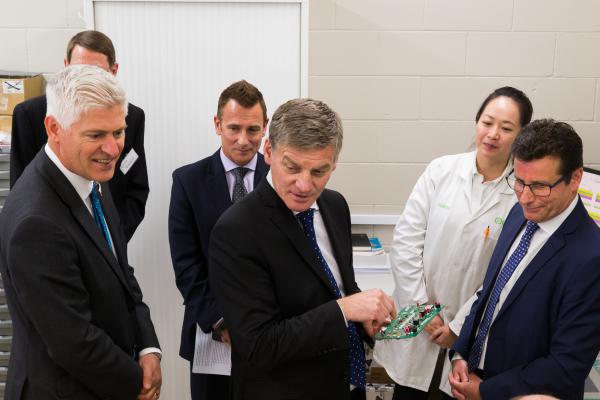 Left to Right: Tim Macindoe MP for Hamilton West, Roger Hurst, the Right Honourable Bill English, Sarah Yan, Ross Olifent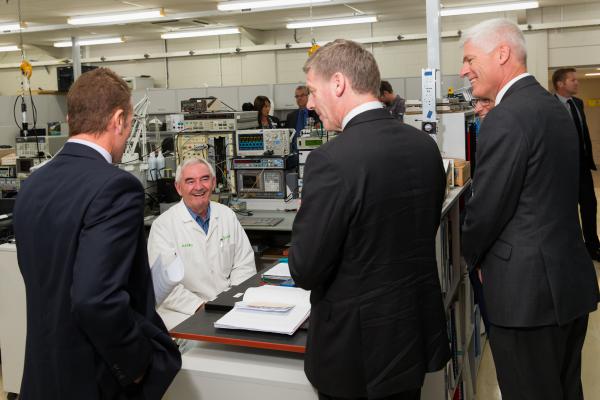 Left to right: Roger Hurst, Ratko Zivanovic, the Right Honourable Bill English, Tim Macindoe MP for Hamilton West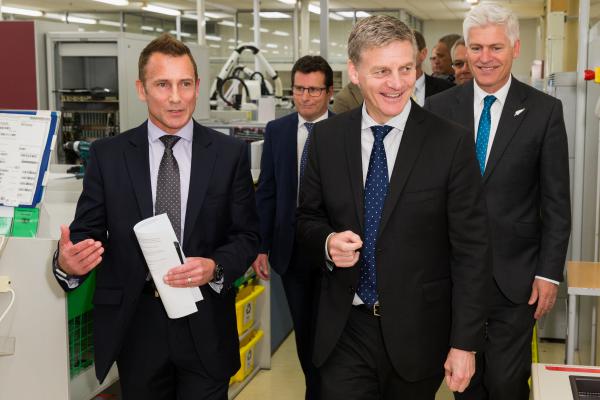 Left to right: Roger Hurst, Ross Olifent, the Right Honourable Bill English, Tim Macindoe MP for Hamilton West