We build prototypes to test operation and prove concepts

Prototypes can be built to your design or ours

Our prototyping service is fast and accurate

We can also organise product manufacturing and assembly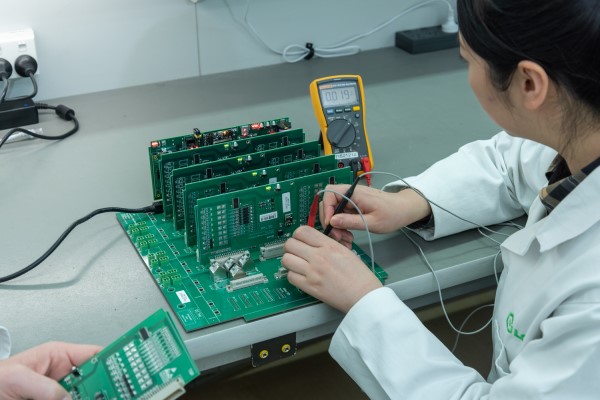 Preparation with prototypes
Building prototypes is an important stage in any new hardware component design. It allows us to test the effective operation of a circuit and prove a concept in preparation for manufacturing.
Our design or yours
At Loop Technologies we build prototypes to customers' designs, as well as our own. Using our in-house prototyping expertise can eliminate the need to invest in your own specialists and equipment.
An exacting process
Our in-house IPC-A-610 certified component placement specialists can produce high quality prototypes quickly, which helps to minimise delays and costs associated with diagnosing and rectifying faults. Ball grid array (BGA) devices are placed with a high degree of reliability and accuracy, with the additional assurance of our optical and x-ray inspection methods and equipment.
Product manufacturing
If you need more than just a prototype, our technicians can assemble small runs of product in-house. Larger quantities can be organised in conjunction with trusted local contract manufacturers. We can design and manufacture test jigs and develop test plans to assure the quality of your finished product.