Loop Technologies' reputation has been built on the delivery of consistent high quality service.

We recognised early on that this requires steadfast methodology and commitment, which led us to implement rigorous process and quality control systems.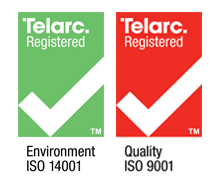 ISO 9001
Our quality management system has been certified to ISO 9001 since 2000, having previously been certified to ISO 9002 since 1995. These certifications enable us to demonstrate the standard of our quality management systems to our customers; they also form a great foundation for our continuous improvement activities.
ISO 14001
Our company is green by its very nature – repair and re-use are key sustainability activities. We also take steps to ensure the way we operate impacts the environment as little as possible. In May 2012 we achieved certification to the ISO 14001 Environmental Management System standard, which recognises the care we take in minimising pollutants and energy usage, as well as minimising waste through careful recycling. We have even extended the reach of our system to cover our employees and their families by facilitating the recycling of materials that they would otherwise have to send to land fill.
IPC-A-610
Reliability of our repairs is paramount for our clients, as failure of their equipment could have a detrimental effect on large numbers of their customers. To achieve the level of reliability our clients require, the removal and replacement of electronic components has to be performed with the utmost control and care, particularly with modern multi-layer boards and BGA devices. We achieve this by complying with the international IPC-A-610 standard with certified technicians and engineers. Also, our engineers and technicians have advanced knowledge of metallurgy and high reliability soldering through our on-going association with specialist international organisations.