Active inventory management for optimisation of spares holdings

Assurance that the right spare will be ready when required

Experts on call 24/7, to identify spares requirements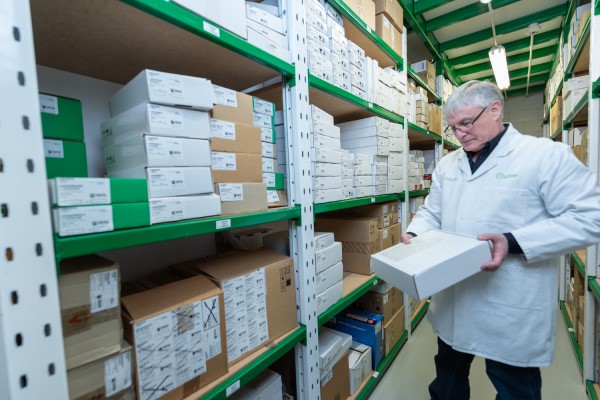 Knowledge-based spares management
The storage and centralised management of spares with Loop Technologies helps you to improve inventory management. Our birds-eye view and technical knowledge of your network spares puts us in the unique position to provide valuable advice for optimisation of spares holdings and location, enabling your business to balance investment in spares with real requirements to meet service level agreements.
Our spares management services include:
Warehousing, care and distribution of items held on your behalf
Recommending spares inventory levels
Holding spares in a captive test system, powered up and running with background diagnostics
Hardware and firmware revision control
Site-specific configuration prior to dispatch
On-time freight management
Management of returning faulty equipment
24/7 response
When you're managing a network and a unit fails, you need to talk to someone who knows your equipment. Our knowledgeable team are on call 24 hours a day, seven days a week. They can talk directly to your people in the field, which often helps to identify exactly what part is required – even when part numbers are hard to identify.
Best-practice spares care
All parts are handled and stored in accordance with our ESD-safe practices, and packaged to ensure complete physical protection. With Loop Technologies you have the assurance that spares will be ready for use when required.
Efficient inventory monitoring
Our management information system (MIS) and regular audits ensure spares at remote field depots and locations are monitored, so that you have an accurate nationwide picture of your spares inventory.
Fault diagnosis and advance replacement
As part of our lifecycle care, we can test a failed part to determine the fault. We can also provide advance replacement – sending out a part on request before receiving the faulty part – to save time and speed up service restoration.