David Bennett, National MP for Hamilton East and Tim Macindoe, National MP for Hamilton West; visited Loop Technologies for a familiarisation tour on Monday 29 July.
They were impressed with the depth of our capabilities and were very interested to see the range of services that Loop Technologies provides for technology hardware. "We really like what you are doing here", Tim commented, referring to the high tech work performed and the valuable work Loop Technologies brings to the local community.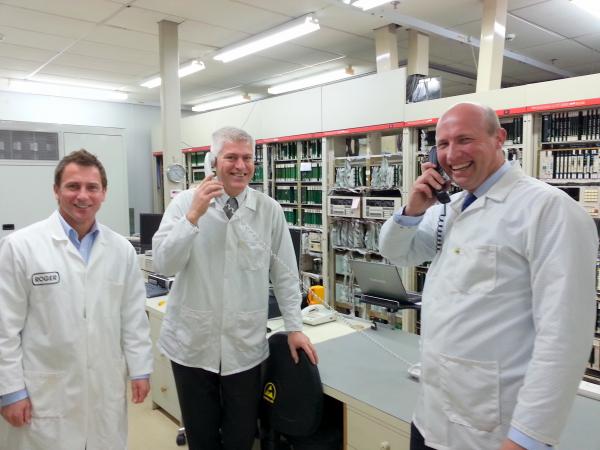 Roger Hurst, Director, looks on while Tim (left) and David (right) make a high quality phone call through interface hardware designed by Loop Technologies. Both MPs commented on how well it worked.